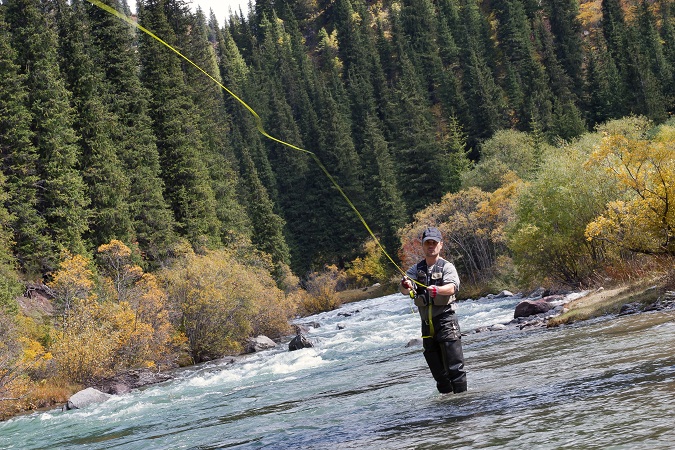 Read full article: https://outdoorempire.com/how-to-cast-fly-rod/
When most anglers think of fly fishing, they tend to envision a fisherman standing in the middle of a large river rolling out 70-foot casts to distant lies. In fact, that image is picturesque and at the same time accurate since many of the famous fly fishing streams are indeed large rivers.
Consequently, due to the popularity of big water fly fishing, fly rod and reel manufacturers now produce fast action rods and large arbor reels almost exclusively.